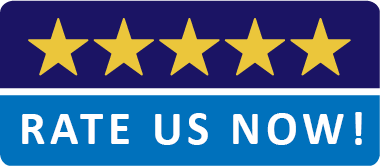 Customer Testimonials for Feel Good Motors Inc
Matthew Munley -
2015 Subaru Crosstek
Very friendly, easy going and fast
Brian -
2012 Dodge Challenger
"We drove from Richmond, VA to Dickson City to buy this car! TOTALLY HAPPY!"
Robert -
2009 Jeep Wrangler
"Best Experience I Ever Had Buying A Car."
Bruce -
2014 Ford Mustang
"Great Car, Lots of Fun to Drive"
James -
2016 KIA SEDONA
"Excellent buying experience, fair trade. I looked all over Eastern PA, and NJ. Best deal was in my own backyard."
Korey -
2016 Jeep Renegade
Very, Friendly, Helpful Staff
Brian -
2009 Honda CRV
This is the fourth vehicle we have bought from Paul. We will be back for a fifth.
Sarah -
2015 Ford Mustang
We drove a long way to make this purchase. We were not disappointed. Customer service is EXCELLENT!
David -
2014 Nissan Rogue
I would recommend Feel Good Motors without reservation.
James -
2014 Jeep Patriot
Best car buying experience ever!
Marie -
2015 GMC Terrain
Sales People are very accommodating, would definitely come again
Ann Marie -
2016 Jeep Renegade
Thank you for helping me get a newer vehicle and so quickly. I
Glenn -
2003 Dodge Ram
Mark(Biondi) was 100% honest and up front, more so than salesperson I have ever dealt with
John -
2002 Harley Davidson Motorcycle
You guys were like family to me and I love you for that
Cheryl -
2015 Dodge Grand Caravan
We will certainly be coming back in the future for our family's car needs!
Albert -
2006 Buick Lucerne
Was treated good, never felt pressured
Sean -
2014 Hyundai Veloster
Mark Biondi was knowledgeable, pleasant, and excellent to deal with, also my car is fantastic and is everything they represented it to be
Maritza -
2014 Jeep Cherokee
This is my second vehicle I purchased within 9 months. Love this place, love the sales guy ...I know I got the best deal here ever!! Feels Good!!!
Chris -
2015 Volkswagon Jetta
Love the car-loved the service
Tim -
2013 Subaru Impreza
Great Experience-will definitely go back again!
Paul -
2006 Jeep Grand Cherokee
easy, stress free, Thanks
Megan -
2015 Dodge Durango
Great Experience- Thanks so much!
Pamela -
2014 BMW X1
2nd car purchased from Feel Good! I love the no non sense approach to pricing-it is what it is: Transaction easy and quick both times! would buy again from you guys!
Raquel -
2013 Toyota Rav4
This is the place to go!!enough said :)
WALTER -
2014 FORD F150
Everyone was very nice to us and helped us to buy our truck